July 2020 Newsletter | By: Ian Sachs, CFP®
View on LinkedIn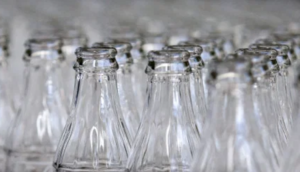 You may have heard the common expression, "You have to spend money to make money." Some people learn this fundamental concept in business school, but as an entrepreneur and business owner, we confront it daily. Business owners understand the need to invest, but dread misspending their hard-earned money. When a bad investment is made, we find ourselves defending our expenditures.
We let these kinds of financial decisions become personal. Instead of just walking away from "poor financial decisions", we spend even more money trying to prove that our expenditure was a wise one.
How many times have you launched a new marketing initiative or new product, and no one cared? As the owner of the business, we love our new initiative and our new product. Sometimes however, the people that really count – our customers – don't feel the same way.
The Coca-Cola Company owned one of the most beloved recipes in the history of soft drinks. After 99 years of producing the most popular soft drink in the world, Coke decided to scuttle their product for "New Coke." Even though Coke averaged 15,000 complaints a day and received threats by 15 bottlers to terminate their contracts, it took Coke three months to admit that they made a colossal mistake.
As an entrepreneur, you must take chances, take risks, and be willing to be proven wrong. When this happens, a true leader and visionary must own their mistake and be prepared to walk away and start over. When you own a business, failure is part of the deal. Failure comes with the territory. Walk away and come back tomorrow prepared to start all over again.