December 2020 Newsletter | By: Ian Sachs, CFP®
View on LinkedIn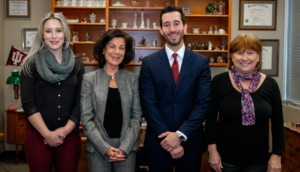 "The best and most beautiful things in the world cannot be seen or even touched – they must be felt with the heart." – Helen Keller
There is no denying that 2020 has been a challenging year. Humanity has been tested yet again like it has been many times throughout history. Though we live in a world with nearly 8 billion perspectives, we are all much more alike than we are different, and there are so many things to remain grateful for.
In our business, we witness the unpredictability of life every day. We face the "what ifs" and know the importance of planning for your family, your business, and your legacy so you can live to the fullest without worry or fear. This past year has proven that the diligent planning that we do with our clients is not only valuable, but necessary.
We wish to extend our deepest gratitude to our clients, colleagues, family, and friends. You have entrusted us with very important and personal work, a responsibility that we do not take lightly. We know there are many choices when it comes to your insurance and succession planning needs, and it is our greatest honor that you have chosen Risk Resource as your trusted partner.
We look forward to continuing to grow with you, your families, and your businesses. Thank you for your continued trust and confidence and best wishes for health, happiness, and peace in the New Year!
Sincerely,
The Risk Resource Team