Here's to New Beginnings in 2023
December 2022 Newsletter | By: Ian Sachs, CFP®, CLU®, ChFC®
View on LinkedIn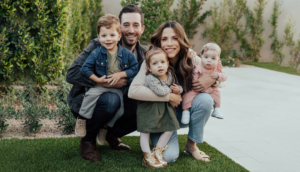 This year certainly has had new and unique challenges, but it's ending with a variety of positive outcomes.
Global life expectancy is increasing again1, the unemployment rate of Americans is back to near record lows2, and the median income per household continues to increase3.
Scientific discoveries occurred in clean energy via nuclear fusion, and technological advancements are underway in the field of quantum mechanics. Medical breakthroughs occurred for the treatment of diabetes and cancer, and gene editing technologies revealed new opportunities.
And on a lighter note…fin whales are making a comeback in Antarctica, the orbit of an asteroid (via the DART Mission) was successfully altered in a test to improve planetary defense, and Costco's CFO confirmed that their hot dog-and-soda combo would stay $1.50 forever.
In the life insurance world, the cost of insurance continues to remain competitive, underwriting is more efficient than ever before through new technologies, and young adults under the age of 25 have shown to be the fastest growing market segment for new life insurance ownership4.
On behalf of the Risk Resource team, we thank you for your continued trust and confidence in us. We have tremendous gratitude for all our new clients and those who've been with us for years, and even decades. We know there are many choices when it comes to your insurance and succession planning needs, and it is our greatest honor that you have chosen Risk Resource as your trusted partner.
From my family to yours, we wish you a happy, healthy, and joyous holiday season and a prosperous New Year. Enjoy the holidays and spend time connecting with those who are most important to you. See you in the New Year!
All the best,
Ian Sachs, CFP®, CLU®, ChFC®
—
1Department of Economic and Social Affairs, United Nations
2Bureau of Labor Statistics, United States Department of Labor
3Data Commons
4Annuity.org